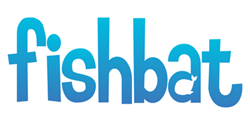 Bohemia, NY (PRWEB) September 24, 2013
Social media agency fishbat responds to an article published by The Wall Street Journal regarding Twitter's pitch to become a bigger advertising presence on television.
According to a September 22nd article published in The Wall Street Journal titled, "Twitter Pitches Itself to TV Networks," Twitter is beginning to look for ways to capitalize on its presence in television ads. Since Twitter has already become a major marketing tool for television networks through the use of hashtags, the article says it makes sense that the next step would be to incorporate it into a marketing tool to generate revenue.
Amplify, the key ad product Twitter is trying to pitch, "allows Twitter to sell ads together with television and other media companies." By using Amplify, the article says networks can post short video replays sponsored by a brand on Twitter in "near-real time." Both Twitter and the TV network split the ad proceeds. The article estimates that, "Twitter will generate just under $1 billion in world-wide ad revenue in 2014, up from $583 million this year."
According to Justin Maas, vice president of client relations at social media agency fishbat, Twitter is beginning to develop a strong business model and it is no surprise that its revenue is expected to greatly increase in the future.
"Incorporating Twitter ads along with television programs is a great way to keep people involved and interested in a show," he says. "Not to mention most TV show commercials incorporate a hashtag so fans can keep up with the conversation. This partnership can also help further generate online buzz to draw in more viewers."
Despite that fact that Facebook is still its biggest competitor, Maas believes that Twitter has much more potential to grow in this industry and be more successful with real-time advertisements. "The beauty of Twitter is that it's short, but sweet," he says. "The same can be applied to ads. I think Twitter's platform is made for short, real-time advertising."
fishbat, Inc. is a full-service online marketing firm and social media agency dedicated to connecting all types of businesses with their target audiences in the most effective and efficient way. Through innovative strategies in social media management, search engine optimization (SEO), branding, web design, reputation management and public relations, fishbat promotes a consistent and professional online voice for all of its clients.