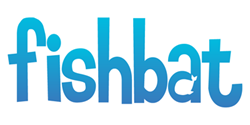 Bohemia, NY (PRWEB) November 04, 2013
Online marketing firm fishbat responds to an article published by The Guardian on October 27th, which explains how larger businesses can learn from the social marketing strategy of small businesses.
According to the The Guardian article entitled "Social media marketing is about individuals-so how does it scale?" marketers from large companies talk too much about people engaging with brands, and not enough about brands engaging with people.
Small businesses have shown that social media marketing is most successful when it is people-based.
People on social media are used to engaging with other people, like their friends and family. Businesses that run their social media marketing like it is traditional marketing are going to find little success. Small businesses, who usually only have a single person running their social media pages "have a meaningful and effective social media presence because of individual communicators who are not only marketers, but offer a direct human channel into the business." This strategy works because it takes advantage of the way that people are used to communicating on social media, with other people.
Justin Maas, vice president of client relations at online marketing firm fishbat, says that the importance of the "human touch" cannot be understated in social media marketing. "People do not want to be constantly advertised to," he says. "Asking people a question unrelated to your business and posting pictures of people that work for your company are strategies that make your business seem like a human and not a cold corporation, which is bound to improve brand recognition."
Maas believes that businesses should aim for personalized connections. "You want your followers to believe you are talking directly to them, individual to individual. The best way to accomplish this is by creating a two way relationship, where your business does not only advertise, but also responds to customer messages and concerns. Unsurprisingly, small businesses are better at this than large corporations."
fishbat is a full-service online marketing company and social media agency dedicated to connecting all types of businesses with their target audiences in the most effective and efficient way. Through innovative strategies in social media management, search engine optimization (SEO), branding, web design, reputation management and public relations, fishbat promotes a consistent and professional online voice for all of its clients.
#####