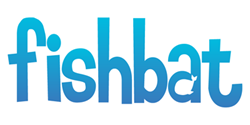 Bohemia, NY (PRWEB) November 20, 2013
fishbat, a Long Island advertising company, responds to an article published by Mashable on November 13th, which reports that LinkedIn has made a major change to its news service.
According to the Mashable article, titled "LinkedIn Unveils Major Pulse Integration, Replaces LinkedIn Today," LinkedIn has replaced its popular LinkedIn Today news feature with a new service called LinkedIn Pulse.
The article says that Pulse, once an independent customizable news reader, was acquired by LinkedIn for $90 million earlier this year. Since then, Pulse has been rebranded to take over operations from LinkedIn Today, which would have needed a major overhaul to update. According to the article, LinkedIn Today will still operate, but as a subdivision within the new LinkedIn Pulse website and app.
LinkedIn Pulse is a fresher version of LinkedIn Today, but has a couple cool new features that early adopters have welcomed. The article says Pulse allows users to comment, share, and like articles that they read—a feature not available in Pulse's predecessor. Additionally, Pulse's interface is more user friendly, focusing on visual media to grab the attention of readers instead of just listing article and news organization titles.
The article says that this change is consistent with LinkedIn's recent push towards a more personalized, comprehensive social network that is more than just an online resume. The site plans to use information gathered on users through both Pulse and LinkedIn proper to position articles that users are more likely to read at the top of their Pulse feed.
Justin Maas, vice president of client relations at Long Island advertising company fishbat, affirms that LinkedIn Pulse is a step in the right direction for LinkedIn. "LinkedIn is already a fantastic service. Still, there is much room for improvement," he says. "Of all of the major social networks, LinkedIn has the lowest user interaction rate, and you can understand why. If you have a stable job, what reason is there to visit LinkedIn daily? Pulse is a great application for news lovers. Integration with LinkedIn and engagement options will help LinkedIn build an environment where users will want sign in to their account more often and see what their friends have to say."
Maas says that LinkedIn will undoubtedly benefit from the change to Pulse, but questions if the change was cost effective. "I believe that LinkedIn will see a small spike in new users and a higher user interaction rate as a result of launching LinkedIn Pulse. Will it be worth the $90 million plus spent on the service? Only time will tell."
fishbat is a full-service online marketing company and social media agency dedicated to connecting all types of businesses with their target audiences in the most effective and efficient way. Through innovative strategies in social media management, search engine optimization (SEO), branding, web design, reputation management and public relations, fishbat promotes a consistent and professional online voice for all of its clients.
#####