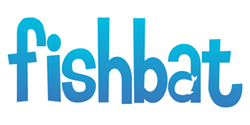 Bohemia, NY (PRWEB) November 25, 2013
fishbat, an online marketing firm, responds to an article published by the Los Angeles Times on November 16th, which argues that social media start-ups have an enormous potential value, but are not free of risk.
According to the L.A. Times article titled "Social Media Start-Ups' Value is Enormous-If You Trust Investors," the recent success of social networks like Facebook and Twitter has pushed the valuations of social media start-ups sky high. The most recent example of this is Snapchat, which turned down a $3 billion offer from Facebook, then, according to rumors, turned down $4 billion from another company. To many outside of the world of social media, these figures seem absurd, not only because trendy apps have a history of becoming unpopular quickly, but also because Snapchat has yet to turn a profit.
Snapchat is not the only start-up that has yet to turn a profit that has a ten digit valuation. Dropbox, Uber Technologies, and Airbnb are just a few examples of others in this group.
In the case of Snapchat, the article says that the astronomical prices are a result of corporations' willingness to bet on a social network that has a potential to become the next Facebook.
Justin Maas, vice president of client relations at online marketing firm fishbat, says that the money being offered to social media start-ups like Snapchat might sound crazy, but it is realistic given the potential for profit. "Sure, Snapchat has yet to turn a profit, but this is by choice," he says. "Once a social network begins to run ads and charge for certain features, it exponentially slows the rate of growth which, in turn, lowers the start-up's valuation. Therefore, the best way to make big bucks in social media is to wait to the last possible moment to monetize your network."
He continues, "Snapchat has a user base that sends 400 million 'Snaps' daily. Just based on the money that can be made by advertising to those numbers, Snapchat is worth a couple billion dollars. As you add prospective growth into account, that number begins to skyrockets."
Maas does not think the social media industry is at risk of collapse, like Internet companies did over a decade ago. "A potential 'bubble' could form, but at the current rate of organic growth in social media I do not foresee market oversaturation anytime soon."
fishbat is a full-service online marketing company and social media agency dedicated to connecting all types of businesses with their target audiences in the most effective and efficient way. Through innovative strategies in social media management, search engine optimization (SEO), branding, web design, reputation management and public relations, fishbat promotes a consistent and professional online voice for all of its clients.
#####