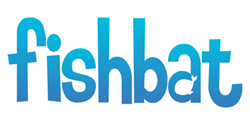 Bohemia, NY (PRWEB) December 09, 2013
fishbat, a leader in online marketing companies, introduced a bouquet of Search Engine Optimization (SEO) and Marketing solutions, adroitly designed to meet an array of marketing goals for every brand.
The new services demonstrate the influence of comprehensive online presence and help clients capitalize on the immense marketing potential. The services include Web Page Diagnostics, Keyword Analysis, Competitive Targeting, Submission of web page to specialized search engines, Customized page descriptions, Spider Engagement Management, Consulting and Training, Link Building, Pay-per-Click Services, Local Search Engine Optimization, In-house blogging, and Blogger Outreach Program.
The SEO program at fishbat employs latest and important trends by consistently personalizing the foundational principles that ultimately offer flourishing outcome while contributing to the revenue and sales growth. Increased traffic, effective conversion, return on investment, cost-effectiveness, improved website visibility, and significant brand awareness – fishbat's SEO strategy employs multi-pronged approach to achieve successful results.
Justin Maas, vice president of client relations at fishbat, a leader in online marketing companies, says, "Our customized SEO strategy is devised after meticulous website analysis to incorporate superior techniques that best address unique business requirements of the customer. Our services ensure that your website and brand enjoys primary positioning on leading search engines and garners attention of the target audience."
fishbat is a full-service online marketing company and social media agency dedicated to connecting all types of businesses with their target audiences in the most effective and efficient way. Through innovative strategies in social media management, search engine optimization (SEO), branding, web design, reputation management and public relations, fishbat promotes a consistent and professional online voice for all of its clients. With a playful yet incisive brand voice unified with professional online solutions, fishbat targets small to mid-sized business owners and brands. The agency currently represents Fortune 500 companies and employs the brightest social media analysts and experts in the industry.