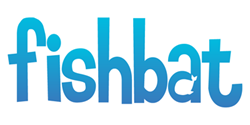 Bohemia, NY (PRWEB) January 14, 2014
fishbat, an award-winning online marketing firm, responds to an article published by Mashable on January 10th, which reports that Facebook will be nixing its Sponsored Stories marketing feature by April of 2014.
According to the Mashable article titled "Facebook Set to Eliminate Sponsored Stories in April," brands and marketers will only be able to purchase Sponsored Stories ads up until April 9. Sponsored Stories are ads that show up on your newsfeed when your Facebook friends like a sponsored page.
The article says a Facebook spokesperson revealed that the company's new "social context" feature might be the reason for the decision to fade out Sponsored Stories. "Social context" allows ads to be shown when multiple Facebook friends like a certain page. This feature makes the Sponsored Stories ads redundant, thus the elimination. Instead, the article says Sponsored Stories will be integrated into the Page Like Ads feature. The "social context" feature, which will be launched in June, will be a lot more personalized, according to the article, and be mostly based off of user interests.
Justin Maas, vice president of client relations at online marketing firm fishbat, believes that Facebook is making the right decision. "By eliminating Sponsored Stories, Facebook is removing clutter," he says. "Clutter clogs up the News Feed and actually annoys users. If users are getting irritated and hiding these sponsored stories, it can end up being a waste of money. Having the new social context feature instead could help Facebook pages and brands get more likes from users."
fishbat is a full-service digital marketing firm and social media agency dedicated to connecting all types of businesses with their target audiences in the most effective and efficient way. Through innovative strategies in social media management, search engine optimization (SEO), branding, web design, reputation management and public relations, fishbat promotes a consistent and professional online voice for all of its clients.
#####