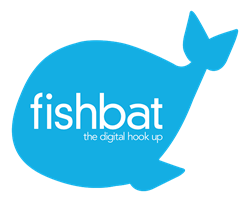 Facebook is still a medium that should be sought out by small businesses...
Bohemia, NY (PRWEB) January 27, 2014
fishbat, a leading online marketing company, explains why small businesses should develop a Facebook campaign and how it can benefit their business plans.
According to a January 3rd article by Business News Daily titled "Facebook Still Ripe for Small Business Marketers," a new study from the Pew Research Center's Internet Project showed that Facebook is still effective for small businesses and more time should be devoted to creating a marketing campaign around the platform. The article says that Facebook is still increasing in users. In fact, the number of adults increased by 5 percent to 71 percent in total.
While Facebook remains the most used social network, the article says many people are beginning to use other platforms as well. Sites like Pinterest, Twitter, and Instagram are still expanding their own demographics. However, Facebook still has the widest variety of users.
Justin Maas, the vice president of client relations at online marketing company fishbat, says Facebook is still a viable option for a small business promotion and brand awareness. "Facebook is still a medium that should be sought out by small businesses," he says. "When people think of social media, they will most likely think of Facebook first. Facebook is always changing and developing new innovative tools to optimize advertisements and engagement. It can provide businesses with an affordable option to advertise and work on its customer service."
Maas also says Facebook is a great supplement to an e-commerce campaign. "Most people purchase products online," he says. "They will also research products or brands on social media and leave feedback on their experience."
fishbat is a full-service digital marketing firm and social media agency dedicated to connecting all types of businesses with their target audiences in the most effective and efficient way. Through innovative strategies in social media management, search engine optimization (SEO), branding, web design, reputation management and public relations, fishbat promotes a consistent and professional online voice for all of its clients.