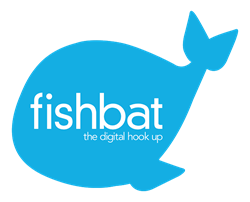 Hashtags are an essential component of any social media campaign...
Bohemia, NY (PRWEB) January 29, 2014
fishbat, a leading Long Island SEO firm, explains how brands can optimize their social media campaigns by using hashtags when sponsoring events.
According to a January 22nd article from Olympic.org titled, "McDonalds Launches Social Media Campaign for Sochi 2014," McDonald's is leveraging its partnership with the upcoming Olympic games by launching a social media campaign centered around the hashtag, #CheersToSochi. This allows fans and supporters to send instant messages to their favorite athletes and teams. These digital cheers will then be put on display at the Athletes Village in Sochi, where athletes can view, tweet responses and print the messages on ribbons that can be worn on their wrists for inspiration. The article says that the goal of the McDonald's social media campaign is to connect millions of fans to these world-class athletes.
Justin Maas, vice president of client relations at Long Island SEO firm fishbat says hashtags are invaluable tools that can expand the reach of a campaign. "Social media will play an integral role in the upcoming Olympic games," he says. "And McDonald's has chosen a smart, targeted way to integrate their brand into the event and the consumer's heart. The trending hashtag will not only create brand awareness for Sochi, but also for McDonald's. Each time someone uses the hashtag, McDonalds will basically be expanding its digital advertising reach."
Maas says most social media campaigns, especially those on Twitter, rely on hashtags to broaden the audience and expand outreach. "Hashtags are an essential component of any social media campaign," he says. "They help to increase engagement. If your brand has not taken advantage of hashtags, I highly suggest you implement them into your social strategy for 2014."
fishbat is a full-service digital marketing firm and social media agency dedicated to connecting all types of businesses with their target audiences in the most effective and efficient way. Through innovative strategies in social media management, search engine optimization (SEO), branding, web design, reputation management and public relations, fishbat promotes a consistent and professional online voice for all of its clients.
#####