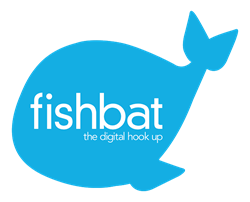 Even if you aren't social media savvy, you can still do a few things to save time when managing your posts...
Bohemia, NY (PRWEB) February 18, 2014
fishbat, a leading social media agency, discusses how businesses can save time on Twitter with three simple steps.
According to a February 17th article posted by Mashable titled "How to Spend Only 10 Minutes Per Day on Twitter," the number one complaint businesses experience is feeling like they do not have enough time to manage social media platforms. The article says many inexperienced businesses believe social media requires too much of a commitment. While running a small business is very time consuming, it doesn't have to stop employees from utilizing social media in a fast and effective way. The article says by using Hootsuite and Twitter Lists, business owners or employees can create a routine of using Twitter for just 10 minutes per day.
Justin Maas, vice president of client relations at social media agency fishbat, says business owners that are not familiar with social media management might feel intimidated. However, scheduling posts and managing pages like Twitter can be very easy. "Even if you aren't social media savvy, you can still do a few things to save time when managing your posts," he says. "Hootsuite is one of the best tools to use when you have a few different social media accounts."
Maas lists three ways businesses can save time on Twitter:
1. Use Hootsuite - "Hootsuite is used to manage multiple social networks, schedule tweets, track brand mentions, and analyze social media traffic. This will allow businesses to schedule posts ahead of time," Maas says.
2. Create Twitter Lists and Install Them on Hootsuite - "Create special lists on Twitter to better manage your post content," Maas says. "Each list should include a different category. You should have one for clients, one for important connections, one for businesses in the area, and so on. We strongly suggest create an important connections list for people you would like to network with on a daily basis."
3. Add #Hashtag Streams - "Hashtag streams are used to organize important hashtags related to your business," Maas says. "Following hashtags relevant to your business is a great way to follow the newest trends in your industry and identify key influencers."
fishbat is a full-service digital marketing firm and social media agency dedicated to connecting all types of businesses with their target audiences in the most effective and efficient way. Through innovative strategies in social media management, search engine optimization (SEO), branding, web design, reputation management and public relations, fishbat promotes a consistent and professional online voice for all of its clients.
#####