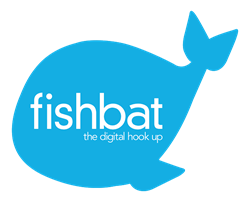 Bohemia, NY (PRWEB) February 20, 2014
fishbat, a leading online marketing firm, explains how social media is crucial for small business growth.
According to a February 13th article posted by Mashable titled "LinkedIn: 81% of Small and Medium-Sized Businesses Use Social Media," the greatest challenges for small to medium- sized businesses (SMBs) are attracting and retaining customers. To combat these challenges, the article says 81 percent of SMBs are engaging in social media and 94 percent of them are doing so with the intention of marketing.
Having a presence on social media is also vital to hyper growth companies, the article explains. Out of the hyper growth companies surveyed, 91 percent reported that social media increased their brand awareness, and 82 percent reported social media helped the acquisition of new leads. Because of these significant numbers, most businesses, around 75 percent, increased their budget for social media last year.
Justin Maas, vice president of client relations at online marketing firm fishbat, says that small and medium-sized businesses must have a social media presence in today's environment. "Social media marketing combines the best of proper community management and web marketing into one," Mass explains. "Through this medium, clients are able to promote products and services, provide direct customer service, continually maintain a brand message, and monitor brand perception among consumers. Social media provides the only platform, which encompasses all of those benefits into one package. It should not be ignored by small and medium sized businesses."
fishbat is a full-service digital marketing firm and social media agency dedicated to connecting all types of businesses with their target audiences in the most effective and efficient way. Through innovative strategies in social media management, search engine optimization (SEO), branding, web design, reputation management and public relations, fishbat promotes a consistent and professional online voice for all of its clients.
#####