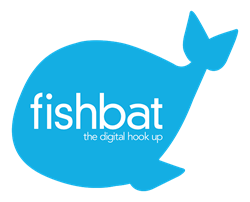 Bohemia, NY (PRWEB) March 17, 2014
fishbat, a leading online marketing company, reviews the top 5 social media acquisitions in the past decade.
According to a March 12th article posted on Tech Republic titled "The Top 7 Acquisitions Of All-Time In Social Media, and Why They Matter," social media has become a huge industry since its invention in the early 2000s. Through the years, social networks have expanded, adding new features and acquiring smaller social apps and startups. These acquisitions increase the size and markets of social networks and often benefit both the social network and its users.
Justin Maas, vice president of client relations at fishbat, a leading online marketing company, says acquisitions can be major for social media networks. "Top social media networks like Twitter an Facebook have made numerous acquisitions throughout the last 10 years."
Maas discusses the top 5 acquisitions made in the past decade:
1. Twitter and Vine- "Vine has become a staple for teens," Maas says. "Twitter bought Vine for $970 million in 2013 and has since watched it explode in the iOS and Android app stores. As teens begin to use Twitter more actively, its connection with Vine will definitely help."
2. Facebook and WhatsApp- "WhatsApp allows user to send message around the world for free," Maas explains. "WhatsApp was viewd as the competition. Facebook wanted to prevent the app from negatively affecting its own messaging feature and bought it for $19 billion."
3. Yahoo and Tumblr- "Yahoo saw Tumblr's large following of dedicated users as the antidote to revive the entire company, so CEO Marissa Mayer Yahoo acquired it for $1.1 billion," he says. "While Tumblr's numbers are stable, Yahoo still needs to regain relevance in the social media realm."
4. Google and Waze- "Waze is an innovative mapping app that allows users to give tips on traffic and comment on intersections where there are accidents. As the creator of the most popular map app, Google bought it for $966 million to knock out the competition," Maas says.
5. Google and YouTube- "Google bought YouTube for $1.65 billion because of its dominance in the online video market," he reveals. "This was one of the biggest acquisitions of the decade. Google not only saved YouTube as a network, but it also created a new revenue stream for itself and legitimized video streaming."
fishbat is a full-service digital marketing firm and social media agency dedicated to connecting all types of businesses with their target audiences in the most effective and efficient way. Through innovative strategies in social media management, search engine optimization (SEO), branding, web design, reputation management and public relations, fishbat promotes a consistent and professional online voice for all of its clients.
#####