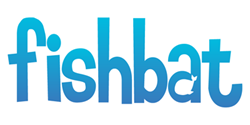 Bohemia, NY (PRWEB) September 14, 2013
fishbat, a leader in social media agencies, discusses an article published by Mashable, which details the launch of NASA's new Instagram account.
According to a September 10th Mashable article titled "NASA Launches Instagram Account," NASA finally launched an official Instagram account last Friday, which includes content about "aeronautics, astrophysics, Earth science and human spaceflight." NASA has shared recent and historic images and videos highlighting the program's discoveries.
The article says NASA uploaded images and videos from its Lunar Atmosphere and Dust Environment Explorer mission. The mission is designed to test "the lunar atmosphere and determine whether dust is being lofted into the lunar sky." During the day, NASA posted real-time images of the moon at takeoff. Just before midnight on Friday, NASA's Instagram account had 32,000 followers.
Justin Maas, vice president of client relations at fishbat, a leader in social media agencies, says more federal agencies like NASA should create Instagram accounts.
"Creating an Instagram gives people an inside look," he says. "While NASA is a notoriously visual agency, and it's easy for it to develop spectacular content, other federal agencies should follow suit. People like to know what's going on and they like to see proof."
Not only does NASA's new Instagram account give people the ability to see things that would otherwise be far beyond their reach, it also spreads awareness for the agency. "With highly shareable images from Instagram, NASA will be able to raise awareness for their projects and maybe even garner additional funding," he says. "It's about time! This is definitely going to be an account worth following!"
fishbat, Inc. is a full-service online marketing firm and social media agency dedicated to connecting all types of businesses with their target audiences in the most effective and efficient way. Through innovative strategies in social media management, search engine optimization (SEO), branding, web design, reputation management and public relations, fishbat promotes a consistent and professional online voice for all of its clients.