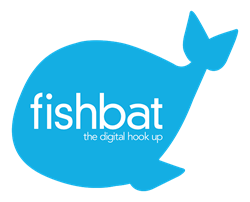 Bohemia, NY (PRWEB) February 06, 2014
fishbat, an award winning online marketing company, offers five content marketing tips for businesses and affirms that companies implementing content marketing strategies will have a higher chance of reaching their target market.
According to the February 4th article from Business 2 Community titled "Fine tuning the Content Marketing Strategy to leverage more in the year 2014," business is based on customer retention and consumer loyalty. The best way for a company to gain a customer base is through content marketing. With the popularity of social media and mobile devices, the article says it is easier than ever to distribute content to the public. However, the hard part is to get the public to be interested in the content you are releasing.
Justin Maas, vice president of client relations at the fishbat explains why content marketing, when done correctly, is great for business. "Content marketing cannot be overlooked as part of an online advertising strategy this year," he says. "It is very important to develop and post content that targets your business' desired demographic. This content has to be well written, high quality and easily shareable. When your content is valuable, it increases the likelihood that consumers would trust you. Trust is key in business and it's what helps your business grow."
Maas lists five must-do tips for a successful content marketing strategy:

Create a well- researched SEO strategy with highly specific keywords
Distribute high quality blogs and press releases
Develop engaging custom-made social media posts and graphics
Target content to each specific demographic
Establish relationships with niche bloggers and journalists
"By following these simple tips, your company is sure to increase its online success in 2014," Maas says.
fishbat is a full-service digital marketing firm and social media agency dedicated to connecting all types of businesses with their target audiences in the most effective and efficient way. Through innovative strategies in social media management, search engine optimization (SEO), branding, web design, reputation management and public relations, fishbat promotes a consistent and professional online voice for all of its clients.
######