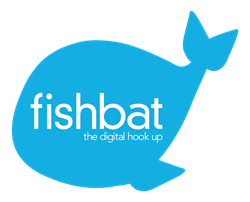 This update, along with adding photo previews, will help newsworthy content get more shares and retweets...
Bohemia, NY (PRWEB) January 25, 2014
fishbat, a leading online marketing firm, discusses the benefit of using Twitter Cards to enhance the promotion of content and expand the visibility.
According to a January 23rd article from Twitter's Blog titled "Twitter Cards," Twitter recently launched a new feature called Twitter cards. This new feature allows brands and marketers to promote important articles or pieces of content on Twitter. The Twitter cards are highly visual, acting like a link summary preview with a picture and a short blurb.
The blog says brands that want to take advantages of the new Twitter cards feature can do so by adding a few lines of HTML to their webpages showcasing the content. The blog says users who tweet links to the content will contain a Twitter card that is visible to all followers. Twitter elaborates on how the cards work, "Twitter Cards are powered by meta tags that you add to your website. For each URL on your site, you can have a unique Card associated with it. When somebody tweets a URL with Card meta tags, Twitter's web crawler will fetch the Card from your website and store it in the Twitter cache."
Justin Maas, vice president of client relations at online marketing firm fishbat, says the new Twitter cards will be very beneficial to brands with unique content. "Twitter cards seem to work similarly to link previews and Google publisher authorization," he says. "It's a great way for brands to make their content more shareable and interactive. Users are more inclined to click on a link when the preview is appealing. Twitter has been making more of a play to keep its content highly visual. This update, along with adding photo previews, will help newsworthy content get more shares and retweets. Brands that create a high volume of content should definitely be utilizing this new feature."
fishbat is a full-service digital marketing firm and social media agency dedicated to connecting all types of businesses with their target audiences in the most effective and efficient way. Through innovative strategies in social media management, search engine optimization (SEO), branding, web design, reputation management and public relations, fishbat promotes a consistent and professional online voice for all of its clients.