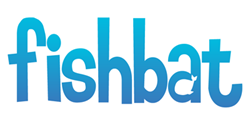 This issue is a two-way street.
Bohemia, NY (PRWEB) September 19, 2013
fishbat, a leader in online marketing companies, responds to an article published on September 17th by USA TODAY, which details how Google's new anonymous tracking system, "AdID," will change the infrastructure of online marketing by giving consumers more freedom in controlling their browsing settings.
According to the USA Today article titled "Google may ditch 'cookies' as online ad tracker," the new tracking system will only allow companies who agree to the basic guidelines to utilize this new system. However, because Google accounts for a third of worldwide online ad revue, it is imperative that marketing companies wishing to succeed agree to the stipulation of consumer anonymity. The article says this move will limit the amount of information that digital ad agencies and marketing companies are able to collect from potential clientele.
Justin Maas, vice president of client relations at fishbat, says that Google's proposal, while noble in its attempt to consider the concerns of both the consumer and the marketer, has failed to consider what an impact this could have on the smaller, independent marketing and ad agencies.
"I think that Google's trailblazing attempt to protect both user privacy, as well as the rights of marketing companies and ad agencies, is very admirable. Having said that, I think Google has to reconfigure a way that online marketing companies are able to maintain more control and have more say in what is advertised to potential clientele. With the current system in place, consumers are able to limit ad tracking, which, in turn, places restrictions on what marketing companies are able to advertise to consumers."
Maas says the change in browser settings limits the advertising experience for both consumer and marketer. "This issue is a two-way street," he says. "While marketing companies are missing out on advertising opportunities, consumers are also missing out on the opportunity to discover brands that they would really enjoy and might not discover when left to their own devices."
fishbat, Inc. is a full-service digital marketing and social media agency dedicated to connecting all types of businesses with their target audiences in the most effective and efficient way. Through innovative strategies in social media management, search engine optimization (SEO), branding, web design, reputation management and public relations, fishbat promotes a consistent and professional online voice for all of its clients.
#####