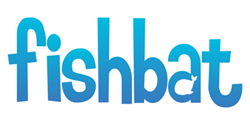 Bohemia, NY (PRWEB) October 15, 2013
fishbat, a leader in social media agencies, responds to an article published on Mashable, which discusses how Facebook has improved its tools for measuring engagement and interaction with brand pages.
According to the Mashable article titled "Facebook Improves Tools for Measuring Brand Pages," the social network is making it easier for page managers to gain insight into how Facebook users interact with brand pages. Facebook has released an updated version of Page Insights, the program that allows Facebook page managers to monitor important traffic metrics.
The article says Facebook also released a video to teach page owners how to use the updated version of Page Insights. The new features include a simpler interface, new metrics regarding viewer engagement, and differentiations between positive (likes, shares) and negative interactions (hiding posts, reporting as spam). The article says Facebook hopes "that these new features will enable managers to populate their pages with the content that Facebook users most want to see."
Justin Maas, vice president of client relations at fishbat, a leader in social media agencies, says these new tools will greatly enhance social media marketers' ability to engage their Facebook audience. "The new tools introduced by the latest version of Page Insights are going give brand managers crucial information about the relationship between their page and its visitors. The increased specificity of metrics from pages to individual tabs, for example, is a new addition that greatly enhances Facebook marketers' capacity to design new content that their viewers want to see."
Maas believes that the Facebook team's constant stream of improvements is the reason why Facebook is still the most popular social media website in the world. "This is just the latest example of Facebook gathering feedback from its users and responding with an update that addresses user concerns, it is why Facebook is still the top dog in the world of social media."
fishbat, Inc. is a full-service online marketing company and social media agency dedicated to connecting all types of businesses with their target audiences in the most effective and efficient way. Through innovative strategies in social media management, search engine optimization (SEO), branding, web design, reputation management and public relations, fishbat promotes a consistent and professional online voice for all of its clients.
#####