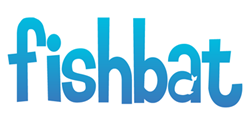 Bohemia, NY (PRWEB) October 19, 2013
fishbat, a leader in Internet marketing companies, responds to an article published on Mashable, which reports that Pinterest drives an incredible amount of traffic to its publishers when compared to its competitors.
According to the October 15th article published on Mashable titled "Pinterest Drives More Traffic to Publishers Than Twitter, LinkedIn, Reddit Combined," data released by Shareaholic has revealed that Pinterest drives traffic to its publishers at a rate higher than that of Twitter, LinkedIn, and Reddit combined.
While Facebook is still leading the social media war, driving more than 10 percent of overall traffic to its users in September, the rise of Pinterest in social media traffic is noteworthy. Pinterest drove just under 4 percent of traffic to its publishers last month, while Twitter, StumbleUpon, Reddit, YouTube, Google+ and LinkedIn all drove less than 1 percent of traffic to its users. The article says that while Facebook still leads Pinterest in traffic, there is one important metric in which Pinterest triumphs. The article says, "Pinterest's share of overall visits has increased by 66% year-over-year, more than any other social network."
Justin Maas, vice president of client relations at fishbat, a leader in Internet marketing companies, says that Pinterest is a growing social media outlet that businesses should pay attention to. "Pinterest is a space that has been largely ignored by small businesses," he says. "Going forward, it would be smart for companies to take advantage of Pinterest, especially businesses that market products to women, who outnumber men more than two to one on the site."
Maas details why Pinterest could be a valuable tool for social media marketers. "The simplicity of Pinterest's pin system means that it is the easiest of the major social media sites to read and react to metrics. In addition, Pinterest pins tend to last much longer than Facebook posts and Twitter tweets. The longevity of Pinterest content means that marketing information has a longer lifespan and has more opportunity to get noticed."
fishbat, Inc. is a full-service online marketing company and social media agency dedicated to connecting all types of businesses with their target audiences in the most effective and efficient way. Through innovative strategies in social media management, search engine optimization (SEO), branding, web design, reputation management and public relations, fishbat promotes a consistent and professional online voice for all of its clients.