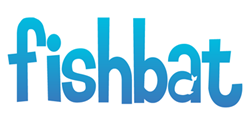 Bohemia, NY (PRWEB) October 23, 2013
fishbat, a leader in social media agencies, discusses an article published by Business News Daily on October 17th regarding the evaluation process for applicants and their online personas.
According to the Business News Daily article titled "What Social Media Can (Really) Tell You About Job Applicants," a recent study conducted at NCSU revealed that employers may be missing out on great talent due to their online screening process of applicants. Many employers believe that inappropriate posts about alcohol use can actually harm a person's reputation and cast a shadow over their personality traits.
Justin Maas, vice president of client relations at fishbat, a leader in social media agencies, says the social media boom gives employers insight on applicants and employees. "It's no secret that businesses check social media, so people are a lot more cautious about how and what they post," he says. "With Facebook's new features, you can pinpoint what you're looking for as a business, but it's important not to narrow your scope too much. Businesses that dismiss potential employees based on their photos and posts could actually miss some great talent. It could do more harm than good."
Maas recognizes the potential pitfalls of putting too much stock in social media profiles. "It certainly can give you a glimpse of how a person really is," he says. "But many people use social media to blow off steam or have fun. This might not depict a person's work ethic accurately, so employers must be fully aware that online personas don't exactly reflect a person's personality 100 percent."
fishbat, Inc. is a full-service digital marketing and social media agency dedicated to connecting all types of businesses with their target audiences in the most effective and efficient way. Through innovative strategies in social media management, search engine optimization (SEO), branding, web design, reputation management and public relations, fishbat promotes a consistent and professional online voice for all of its clients.
#####