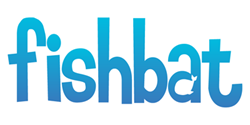 Bohemia, NY (PRWEB) October 31, 2013
fishbat, a social media agency, responds to an article published by The Guardian on October 29th, which lists five ways to increase social impact with social media.
According to The Guardian article titled "Five powerful ways to increase your social impact with social media," social media has become a central aspect of 21st century business. However, social media can be intimidating for some business owners who are just starting to market on networks.
The article suggests five ways to increase social media impact:

Make your content "sticky" - "Sticky content" is classified as content that both people and search engine spiders want to see.
Create a "Twitition" - Creating a Twitition encompasses designing a petition for a cause or product in an attempt to make it go viral.
Create a Facebook community page - Creating a Facebook community page and expanding your network might sound self-explanatory, but it is vitally important that you create a web-like network, centered on Facebook, to launch your social media attack.
Expand your network
Use online influencers as your amplifiers - Brands must seek out people on social media that are likely to act as a brand ambassador. They will be the ones sharing your content with their friends.
Justin Maas, vice president of client relations at social media agency fishbat, agrees with the majority of the social media techniques listed. "For small business owners, starting a social media strategy from scratch can be a daunting task," he says. "Two of the more advanced techniques that they will have to learn are the two that bookend The Guardian's list: making content sticky and using online influencers."
Maas says creating "sticky content" is extremely important for brands on social media. "By creating keyword-optimized media for their customers, business owners can create content to keep their brand in the minds of readers, while also moving up in search engine results. By taking advantage of online influencers, like Twitter users that regularly tweet about products in the company's market, small business owners can increase reach into their target audience with little to no cost."
fishbat is a full-service digital marketing and social media agency dedicated to connecting all types of businesses with their target audiences in the most effective and efficient way. Through innovative strategies in social media management, search engine optimization (SEO), branding, web design, reputation management and public relations, fishbat promotes a consistent and professional online voice for all of its clients.
#####