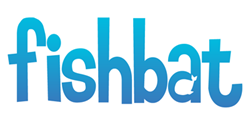 Bohemia, NY (PRWEB) November 12, 2013
fishbat, a Long Island marketing company, responds to an article published by CNN Money on November 8th, which reports Justin Bieber has invested $1.1 million in a social media startup.
According to the CNN Money article titled "Exclusive: Justin Bieber invests in new social network," the teen pop-star has joined boxer Floyd Mayweather in financing new social media network, Shots Of Me. Shots of Me is a social media app being developed by Rocklive, a social mobile game developer. Little is known about the actual social network, aside from the fact that it is aimed at teenagers.
Bieber, who has 46.5 million Twitter followers, should be a positive influence on the popularity of the social network. Rocklive CEO John Shahidi says, "We got to know Justin after he began playing our games and tweeting about it. He's been very involved in our products, helping us test things and providing feedback… When we told him that we were looking to create a social network for teens that really addresses what they aren't getting on other networks, and which tries to deal with things like cyber-bullying, his eyes just lit up." Rocklive plans to launch Shots Of Me in early November of this year.
Justin Maas, vice president of client relations at Long Island marketing company fishbat, believes that Bieber's backing of the social media app will undoubtedly give Shots Of Me a leg up on the competition. "Social media networks are everywhere now-a-days," he says. "If you look at the trends, the networks that succeed are the ones that got out of the gate quickly. Justin Bieber has a loyal group of fans. His public support means Shots Of Me will have an instant teenage user-base. This will certainly give them a competitive edge in the race to become the next great social network."
Maas thinks it will be interesting to see how successful Shots Of Me will become. "Shots Of Me has had no marketing campaign and has little name recognition. Bieber is seemingly the only notable thing the network has going for it. If Shots Of Me hits the big-time, you are going to see other social media startups rush to find social media celebrities to back their product."
fishbat, Inc. is a full-service online marketing company and social media agency dedicated to connecting all types of businesses with their target audiences in the most effective and efficient way. Through innovative strategies in social media management, search engine optimization (SEO), branding, web design, reputation management and public relations, fishbat promotes a consistent and professional online voice for all of its clients.
#####