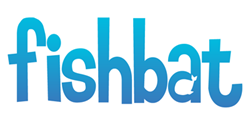 Bohemia, NY (PRWEB) November 23, 2013
fishbat, a leading Long Island advertising agency, launches an array of effective and integrated online reputation management services that deliver targeted solutions to protect and uphold its clientele's online stature.
fishbat has developed persuasive reputation management solutions through a multi-tiered approach and effectually integrated it with the firm's search engine optimization (SEO) and social media marketing strategies. The services have been designed to preempt the threats from negative online behavior even before the client perceives a possible threat.
The company's online reputation management services are targeted to provide comprehensive virtual fortification for its clients. With the increasing significance of stable and well-represented online status of organizations, it has become a prerequisite for companies to sustain an unblemished online disposition.
Commenting on the new launch, Justin Maas, vice president of client services says, "At fishbat, we understand the importance of strong online reputation. Unintentional missteps, high profile legal cases, disgruntled former employees, and vengeful business competitors can all contribute to less than stellar online reputations."
Maas continues, "The long reach and instant communication that the Internet grants means reputations can be compromised in the shortest possible timeline with a capacity to inflict long-term damage to a client's image. We preserve the positive stature our clients by maintaining an impeccable online disposition through customizable SEO campaigns and linking strategies. As a leading Long Island advertising agency, fishbat makes thorough use of our formidable resources when combating a slanderous attack."
fishbat is a full-service digital marketing and social media agency dedicated to connect diverse verticals of industries with their target audience and help them establish a successful brand in the most effective and efficient way. fishbat strives to raise awareness about the brand and strengthen its corporate image through innovative strategies in social media management, search engine optimization (SEO), branding, web design, reputation management, and public relations. fishbat promotes a consistent and professional online voice for all of its clients.
#####