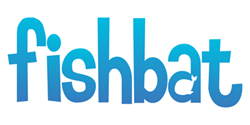 Bohemia, NY (PRWEB) December 18, 2013
fishbat, an online marketing company responds to an article published by MLB.com, which reports that Major League Baseball is giving out social media awards to their players.
According to the MLB.com article titled "Dodgers clean up at inaugural Social Media Awards," Major League Baseball now is handing out awards to the players that earn certain social media honors, including the most mentioned in hashtags and most entertaining to follow.
This year marked the first online award ceremony for the MLB, which honored MLB players for their entertainment value on social media platforms, mainly Twitter and Instagram. The article says Los Angeles Dodgers was the team that stole the show, with rookie sensation Yasiel Puig winning the "Socially Savvy Rookie" award as well as the "#SAW (Stop-and-Watch)" award. Baltimore Orioles third baseman Manny Machado won what was considered the top prize of the event, earning the "#OMG! Play of the Year" award for his " grab and throw from deep in foul territory to first base." Toronto Blue Jays reliever Steve Delabar won "Best Tweet" when he tweeted a picture of his cute infant daughter with a dry-erase board that said "Vote For My Daddy! Raise the Bar, Vote Delabar".
The article says amount of interaction that players can have with baseball fans has skyrocketed since the increase in popularity of Twitter. The MLB is now the second North American major league sport to award players for their social media usage, joining the NBA.
Justin Maas, vice president of client relations at online marketing company fishbat, says that this is a good way to promote athlete's personalities and give a good name to the sport of baseball. "With all the controversy that surrounds baseball players like PED scandals, having a fun awards show that honors interaction with the world is a great way to get some positive press. People love following players that are not just good at baseball, but also good with people. Social media gives fans a way to personally connect with players."
Maas says it's only a matter of time before all major league sports host a social media awards show. "The NBA was the first sport to implement an award show for social media use," he says. "The amount of players interacting with fans on social media has increased tremendously. I expect other sports to join in on this newfound tradition."
fishbat is a full-service digital marketing firm and social media agency dedicated to connecting all types of businesses with their target audiences in the most effective and efficient way. Through innovative strategies in social media management, search engine optimization (SEO), branding, web design, reputation management and public relations, fishbat promotes a consistent and professional online voice for all of its clients.
#####