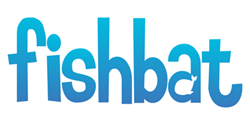 Bohemia, NY (PRWEB) December 19, 2013
fishbat, a Long Island advertising company, responds to an article published by Mashable on December 16th, which reports that many Millennials are deciding to leave Facebook.
According to the Mashable article titled "5 Reasons Millennials Are Quitting Facebook," Millennials are quitting Facebook and dramatically decreasing their usage in order to protect themselves from privacy issues, as well as to be more productive.
The article says most Millennials deactivate Facebook pages in order to avoid problems that could result from their statuses, pictures, and comments. People also want to avoid revisiting old relationships like past significant others and unwanted friends. Many Millennial Facebook users also want to prevent inappropriate content from being posted on their walls, which could be harmful to their jobs. Employers look at current and potential employees' social media pages in order to see what they are like outside the office. If people are tagged in inappropriate photos or publish vulgar statuses, it could affect their reputation as a potential job candidate.
Justin Maas, vice president of client relations at Long Island advertising company fishbat, understands why Millennials want to remove themselves from Facebook, but still thinks it's a great tool when used correctly. "We use Facebook and other forms of social media for a living, so we know the benefits and the repercussions of it. It's certainly understandable that some personal users don't want to have a presence on Facebook anymore because everything is written in ink. It's scary to think that if you make a mistake, it could come back to haunt years later."
However, Maas says using Facebook is definitely something that can be a helpful tool for both pleasure and business. "Maintaining a healthy presence on Facebook can work in your favor, rather than having none at all," he says. "Employers do check Facebook for job candidates. It's better to have a clean profile, than an absence of one. Facebook has changed dramatically over the last several years and it will certainly continue to develop in ways we can't imagine."
fishbat is a full-service digital marketing firm and social media agency dedicated to connecting all types of businesses with their target audiences in the most effective and efficient way. Through innovative strategies in social media management, search engine optimization (SEO), branding, web design, reputation management and public relations, fishbat promotes a consistent and professional online voice for all of its clients.