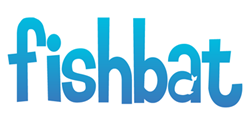 Bohemia, NY (PRWEB) December 20, 2013
fishbat, a Long Island SEO firm, responds to an article published by Business Insider on December 16th, which shows statistics on the amount of time spent on social media.
According to the Business Insider article titled "Social Media Engagement: The Surprising Facts About How Much Time People Spend On The Major Social Networks," people spend more time on social media than any other major Internet-activity, including desktop and mobile site visits. The article says people are using social media more than they use e-mail, which has shows that social networking has progressed to be one of the leading forms of communication for personal and business affairs. Now that Facebook, Twitter, Instagram, and many other social media networks have simple ways of direct messaging, it's a lot easier for businesses to communicate that way instead of e-mailing.
Justin Maas, vice president of client relations at Long Island SEO firm fishbat, says the increased popularity of tablets and smartphones has contributed to this revolution because it's easier to stay in contact with anyone at any time. "Social media has invaded our lives," he says. "Not only does it help us forge new relationships and reignite old ones, but it helps businesses communicate more efficiently. It allows businesses to engage with customers and fellow co-workers in an easy way. Everyone is on a smartphone and everyone is on the go. Sometimes it can be easier to contact someone through social media."
Maas says researching how long consumers say online is very important information. "The average person spends about 37 minutes on social media per day," he says. "Learning how much time people spend on one page is a big help. It helps us figure out what type of content we can put into a Facebook post or tweet to maximize our time with the viewer."
fishbat is a full-service digital marketing firm and social media agency dedicated to connecting all types of businesses with their target audiences in the most effective and efficient way. Through innovative strategies in social media management, search engine optimization (SEO), branding, web design, reputation management and public relations, fishbat promotes a consistent and professional online voice for all of its clients.
#####