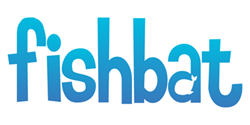 Bohemia, NY (PRWEB) January 08, 2014
fishbat, a Long Island advertising agency, responds to an article published by Mashable on January 5, which reports that tablets and PCs have a working relationship.
According to the Mashable article titled "Why Tablets Won't Replace PCs Anytime Soon," recent studies show that people who purchase a tablet are likely to use it with their already owned PC, not replace it. The article says that there is a common misconception that those who purchase a tablet will eventually rid themselves of their PC. However, most consumers that purchase a tablet are not using them during morning or business hours, but rather at night or on the road.
While the article says that studies revealed the market for PCs dropped in 2013, they were still used by many for business and personal use. Most PCs have a lifespan of around three to five years, but the lifespan of a tablet lasts a little longer because of the extra data that it can hold. However, when the consumer is going to need a new PC, the tablet market will more than likely decrease.
Justin Maas, vice president of client relations at Long Island advertising agency fishbat, believes the relationship between both devices fluctuates periodically because they both serve different purposes. "Most people own PCs and tablets together, not one or the other," he says. "Tablets have become more of a personal device, while PCs are still being used more at work. The notion that the increase in tablets is causing a decrease in PCs is just misguided. These devices are more often used in tandem rather than one or the other."
fishbat is a full-service digital marketing firm and social media agency dedicated to connecting all types of businesses with their target audiences in the most effective and efficient way. Through innovative strategies in social media management, search engine optimization (SEO), branding, web design, reputation management and public relations, fishbat promotes a consistent and professional online voice for all of its clients.
#####