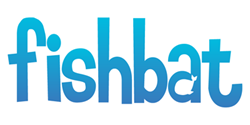 Bohemia, NY (PRWEB) January 10, 2014
fishbat, a Long Island marketing company, responds to an article published by Mashable on January 7, which reports that Android should reach 1 billion users in 2014.
According to the Mashable article titled "Android Device Sales to Hit 1 Billion This Year," studies show that Android will have 1 billion users in 2014 due to the sale of smartphones and tablets. Should Android reach 1 billion, the article says Google will own 45 percent of the mobile operating system market. Android has taken a giant leap over Apple, and still holds a significant lead over Windows in the smartphone and tablet industry.
However, the article reveals that Apple is still the leader in revenue due to the thin profit margins on their products. Google relies heavily on Samsung to make their products, which doesn't help build up their revenue much. However, Google's specialty in online advertising does give it a substantial lead over Apple.
Justin Maas, vice president of client relations at Long Island marketing company fishbat, believes that Android's diversity of products is the biggest reason for its success. "Android supports many devices," he says. "While iOS operating systems are only really compatible with Apple products, Android can be used with many different brands of smartphones or tablets. I expect Android to continue to increase sales in the future. They are also leading the market in advertising, which should contribute to sales."
fishbat is a full-service digital marketing firm and social media agency dedicated to connecting all types of businesses with their target audiences in the most effective and efficient way. Through innovative strategies in social media management, search engine optimization (SEO), branding, web design, reputation management and public relations, fishbat promotes a consistent and professional online voice for all of its clients.