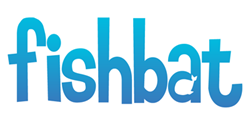 There are so many unwritten rules on how to behave on Facebook
Bohemia, NY (PRWEB) January 18, 2014
fishbat, a leading Long Island advertising agency, reveals how New Jersey plans to teach proper social media behavior with a new law and how it could curb cyber-bullying.
According to a January 10th Legal Insurrection article titled "NJ bill mandates instruction for middle schoolers on responsible social media use," New Jersey just passed a bill, which requires middle school students to take social media behavior classes in order to prevent cyber-bullying and other inappropriate behavior on the Internet.
The article says the new bill will surely raise controversy within school districts. Some people believe parents should be teaching their children about social media etiquette rather than the schools. However, the article says that the high frequency of reported cyber-bullying incidents made this bill even more necessary.
Justin Maas, vice president of client relations at Long Island advertising agency fishbat, says young adults and students need to learn how to manage their social media interactions and create a better standard for online behavior. "There are so many unwritten rules on how to behave on Facebook," he says. "Students may also not understand the implications of what they write on social media. It's important to educate students on how powerful social media really is and how to make sure they don't abuse it. By having these social media etiquette classes, there is a better chance of eliminating cyber-bullying at a younger age. It's a great way to control the problems that may occur through the cyber world and even curb cyber-bullying."
fishbat is a full-service digital marketing firm and social media agency dedicated to connecting all types of businesses with their target audiences in the most effective and efficient way. Through innovative strategies in social media management, search engine optimization (SEO), branding, web design, reputation management and public relations, fishbat promotes a consistent and professional online voice for all of its clients.