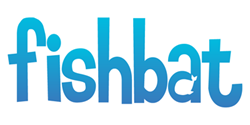 Bohemia, NY (PRWEB) January 17, 2014
fishbat, an online marketing company, reveals how Tumblr's new @mentions feature could boost usability and engagement on the platform.
According to a January 14th Mashable article titled, "Tumblr Introduces @Mentions for Users," Tumblr finally decided to add @mentions to its pages, a feature many Tumblr users had been demanding for a long time. Tumblr announced this addition in an effort to be more of a social network. Currently, most users and brands consider Tumblr a blogging website.
Tumblr's @mentions work similar to those supported on Facebook and Twitter. By typing the "@" symbol, a drop box will appear listing usernames. A Tumblr user can select a username and "mention" them on in a post or on their blog. The article says this feature could bring a lot of publicity to other user accounts. While the article explains that Tumblr always had the ability to support mentions, it was a hidden item, and most users didn't know it existed. Now @mentions are accessible to all users.
Justin Maas, vice president of client relations at online marketing company fishbat, says Tumblr's addition of @mentions will boost engagement and improve popularity on the platform. "While Tumblr had supported hashtags for a long time, the addition of @mentions will make it easier for users to interact," he says. "Users will be able to tag their friends in posts and streamline all engagement. It was definitely a smart move for the social network, especially if it wants to become a bigger platform. It will help make conversations between users more clear. Users will be more inclined to join now that there are @mentions."
fishbat is a full-service digital marketing firm and social media agency dedicated to connecting all types of businesses with their target audiences in the most effective and efficient way. Through innovative strategies in social media management, search engine optimization (SEO), branding, web design, reputation management and public relations, fishbat promotes a consistent and professional online voice for all of its clients.
#####