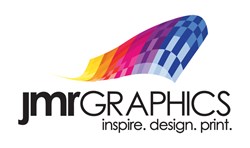 Central Islip, NY (PRWEB) January 31, 2014
JMR Graphics, a nationwide car wraps manufacturer, responds to an article from AdWeek discussing Van Wagner's new approach to unsold billboards in order to attract businesses to purchase these unsold spaces.
In an article published by AdWeek on January 14th titled "Here's a Colorful, Cryptic Alternative to 'Your Ad Here' Signs on Unsold Billboards," Van Wagner's fun new ads give a creative spin on the traditional "your ad here" headline that appear on unsold billboards. These ads, located throughout New York and Los Angeles, feature "bold colors, simple fonts and minimalist headlines (a mix of words and pictures)[…]They say things like, 'An Apple a Day,' 'Cool as a Cucumber,' 'The Big Cheese' and 'Easy as Pie.'"
An earlier round of these messages featured various animals juxtaposed with single-word headlines that also hinted at the power and benefits of outdoor advertising. Some of these examples include "Reach?" next to a giraffe, "Buzz?" next to a bee, and "Splash?" next to a humpback whale. These empty ad spaces also include the Van Wagner logo, website, and phone number so interested and engaged individuals can contact Van Wagner for more information.
TJ Panell, a representative of JMR Graphics, a nationwide car wraps manufacturer, says, "Finding interesting and creative ways to jazz up unsold space is difficult. Van Wagner's new approach to the old 'your sign here' space advertisement is engaging and highlights the unique range of possibilities that out of home advertising can offer any business. By successfully advertising your own business, you send a message to others of just what you can do for their business as well."
JMR Graphics is an award winning Nationwide 3M Certified Manufacturer of Graphics for over a quarter of a century. We specialize in branding companies through Fleet Graphics, Vehicle Wraps, Architectural Wall Graphics, Promotional Window Clings, Floor Graphics, Event Signage and much more. We offer a variety of 3M Graphics Films, which are specially designed for most surfaces that require a changeable, short and long-term application. Our exceptional "Turn Key Service" is backed with a 3M MCS Warranty to give you peace of mind when you need optimum performance for the intended life of your graphics. With our state-of-the-art, cutting-edge facility we inspire our clients by providing creative design, custom-printed graphics and handle a network of nationwide installers. JMR Graphics provides expert capabilities and capacities needed to meet any graphic challenge.
#####