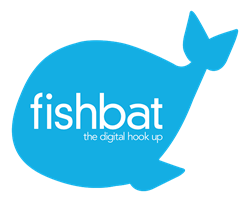 Bohemia, NY (PRWEB) March 01, 2014
fishbat, an award-winning online marketing firm, explains how Facebook's algorithm change makes brands more accessible in the Newsfeed.
According to a February 25th article posted by Mashable titled, "Facebook News Feed Update Gives Brands More Reach," Facebook updated its Newsfeed algorithm, which updates the way tagging works. Now, if a specific page tags another page or brand, the post would show up in the Newsfeed for fans of both pages.
The article says this isn't completely new for Facebook. This method of tagging was already available for friends. A friend can see another friend tagged in a post, even if he or she wasn't friends with the member who created the post.
In response to those afraid this will lead to an increase in spam, the article says Facebook claims its new algorithm will automatically decide if tagged content is relevant to the brand and will make sure this feature isn't abused.
Justin Maas, vice president of client relations at leading online marketing firm fishbat, says that this could be a great way for companies to increase their brand awareness. "Although some feel Facebook is losing its reputation as the most dominant social media network, they still have the largest active user base by far. With this algorithm change, brands will be able to greatly expand their visibility and outreach. As a result, this could lead to more fans and more brand exposure. This is great news for marketers, and I'm excited to see how we can use this to our advantage for our clients."
fishbat is a full-service digital marketing firm and social media agency dedicated to connecting all types of businesses with their target audiences in the most effective and efficient way. Through innovative strategies in social media management, search engine optimization (SEO), branding, web design, reputation management and public relations, fishbat promotes a consistent and professional online voice for all of its clients.
#####