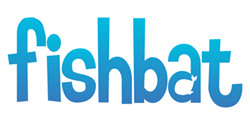 Bohemia, NY (PRWEB) October 05, 2013
Online marketing firm fishbat comments on a Mashable article published on October 1st which details the announcement of the first-ever YouTube Music Awards.
According to the Mashable article titled "YouTube Announces the 'YouTube Music Awards' Show," YouTube will be will be hosting and live streaming a new award show dedicated to the music and the musicians who've reached YouTube superstardom on November 3rd. The article says Spike Jonze will be directing the event and it will feature appearances by hip-hop superstar Eminem, pop sensation Lady Gaga, and alternative rock band Arcade Fire. The show will be hosted by Jason Schwartzman, a popular actor, musician and writer. By booking these huge artists, the article says YouTube is looking to attract a wide variety of viewers.
Justin Maas, vice president of client relations for online marketing firm fishbat, recognizes that this landmark event is not only for the music industry, but the online community as well. "Fans will be given the power to vote for their favorite celebrities and YouTube musical acts," Maas says. "Not only does it promote social interaction, but it has the potential to very successful in terms of bring many advertisers to YouTube. The event will attract millions of people to the video sharing network, so advertising during the show is going to be a huge opportunity for online marketers."
The YouTube Music Awards Show will most likely prompt other social media websites to launch online award shows, Maas says. "This awards show is the first of its kind and it's definitely going to spark interest in many other social networks and organizations," he says. "If this awards show takes off, more organizations or social networks will begin to follow suit."
fishbat, Inc. is a full-service digital marketing and social media agency dedicated to connecting all types of businesses with their target audiences in the most effective and efficient way. Through innovative strategies in social media management, search engine optimization (SEO), branding, web design, reputation management and public relations, fishbat promotes a consistent and professional online voice for all of its clients.
#####