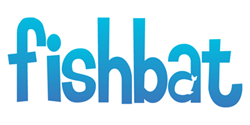 Bohemia, NY (PRWEB) October 26, 2013
Online marketing firm fishbat responds to an article published by The Verge, which discusses Apple's unveiling of the new iPad Air, Mac Pro desktop computers and iOS Mavericks.
According to the October 22nd article published by The Verge titled "From iPad Air to Mac Pro: everything you need to know about Apple's fall event," Apple revealed the new version of its popular iPad tablet device. The new iPad Air is the lightest, full-size tablet, weighing in at one pound.
While the iPad Air seemed to strike it big with Apple fans, the more important announcement was the upgrade to the Mac Pro desktop computer and the Macbook Pro laptops. The article says this marks Apple's first major update to the line since 2006.
Brad Darrohn, creative coordinator at online marketing firm fishbat, says the new Mac Pro exceeded expectations. "Not only is the sales price for the new Mac Pro ($2,999) very attractive, it's packed with new exciting hardware," he says. "It has a retina display and a new processor."
Darrohn says the new hardware is definitely going to have a big impact on creative careers. "With a significant upgrade in all of its features, this new Mac Pro is going to be one amazing machine," he says. "There's a four-channel DDR3 memory controller that runs at 1866MHz, giving up to 60GBps of memory bandwidth. That's two times more than the last generation of Macs. It also has two AMD FirePro GPUs with up to 6GB of dedicated VRAM and 528GB of total bandwidth. All of these upgrades will allow for faster renders, better graphics, and we will be able to push the limits further with our creative ideas."
fishbat, Inc. is a full-service online marketing company and social media agency dedicated to connecting all types of businesses with their target audiences in the most effective and efficient way. Through innovative strategies in social media management, search engine optimization (SEO), branding, web design, reputation management and public relations, fishbat promotes a consistent and professional online voice for all of its clients.