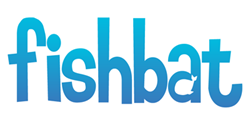 Bohemia, NY (PRWEB) November 08, 2013
fishbat, an online marketing company, responds to an article published by Mashable on November 5th, which reports that Twitter' has raised its IPO (initial public offering) price range.
According to the Mashable article titled "Twitter Raises IPO Price Range to $23-$25 Per Share," Twitter has changed its market predictions, raising the expected price per share from $17-$20 to $23-$25. Twitter revealed in September that they plan to go public on the New York Stock Exchange sometime before calendar year 2014. At the high end of the $23-$25 price range, Twitter would raise nearly $2 billion from its IPO, valuing the company at more than 15 billion dollars.
The article states that the bump in price range comes amid reports that Twitter has already attracted enough demand to sell all 70 million shares at IPO in the old $17-$20 per share range. Twitter is taking the methodical approach of slowly climbing the IPO ladder instead of opening at a high price that could scare away investors. In the article, analyst Brian Wieser of Pivotal Research believes Twitter will have a final IPO of $29, while other analysts predict Twitter will hit the market at prices as high as $50 a share.
Justin Maas, vice president of client relations at online marketing company fishbat, says that the IPO price of Twitter, and the stock's performance afterwards, is going to be a test run for other social media networks hoping to go public in the future. "Today's social media market is a lot more diverse than it was when Facebook went public," he says. "Facebook's early performance on the market was rough, and it is unclear how smaller social networks like Twitter, LinkedIn, and Pinterest will perform on the NYSE. Twitter is the first of these networks to go public. Its success or failure will likely forecast the future of the other mid-sized social networks."
Maas explains that going public is the main source of profits for social media networks. "People don't realize that most social networks are not money machines. Even Twitter, a top five social network, is not highly profitable. Selling the company to the public is the best way for social media networks to cash in on their popularity."
fishbat is a full-service online marketing company and social media agency dedicated to connecting all types of businesses with their target audiences in the most effective and efficient way. Through innovative strategies in social media management, search engine optimization (SEO), branding, web design, reputation management and public relations, fishbat promotes a consistent and professional online voice for all of its clients.
#####