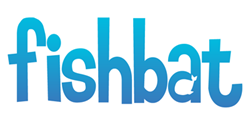 Bohemia, NY (PRWEB) November 11, 2013
fishbat, a leader in social media agencies, responds to an article published by Mashable on November 7th, which reports that Google recently launched a live video tutorial service called 'Helpouts.'
According to the Mashable article titled "Google Announces Live Video Tutorials Called 'Helpouts'," Google recently expanded its search engine empire by adding a new service to its portfolio called Google Helpouts. Helpouts is a live video service that connects users to experts who can answer their questions. The list of experts available to users has not yet been finalized, but currently includes home improvement, cooking, and even medical advice.
Additionally, Helpouts will serve as a marketplace for companies like Sephora, One Medical and Rosetta Stone to offer their services. Vendors are free to set their own price for offered services, and can decide to charge customers by the minute or by the session. Google takes 20 percent of every transaction.
Helpouts also builds Google as a brand, inviting users to take part in Google's other products, many of which are a variable in the Helpouts formula. The article says, "The actual video conferencing is done using Google Hangouts; vendors and experts are found using Google search; payments are accepted only through Google Wallet; and users must have a Google+ profile in order to join a Helpout, creating a safe environment in which they can interact using their real identities."
Justin Maas, vice president of client relations at fishbat, a leader in social media agencies, says that Helpouts is an excellent concept. "Helpouts has the potential to be a game-changer in the online help industry," he says. "As good as Google's search engine is, sometimes you just can't find an answer your question. Helpouts is designed to solve this issue by relying on human experts, who can better understand and process questions."
Despite this, Maas says that he has some concerns about Helpouts. "Price is a major roadblock for Helpouts. People just are not used to paying for information anymore. Furthermore, there are maturity issues with any video chatting service. Google will have to stay on top of minimizing harassment and inappropriate behavior to prevent Helpouts from becoming a bad service."
fishbat is a full-service online marketing company and social media agency dedicated to connecting all types of businesses with their target audiences in the most effective and efficient way. Through innovative strategies in social media management, search engine optimization (SEO), branding, web design, reputation management and public relations, fishbat promotes a consistent and professional online voice for all of its clients.