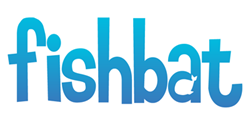 Bohemia, NY (PRWEB) November 19, 2013
Leader in online marketing companies, fishbat comments on an article published by Forbes on November 14th regarding a new social network, called Nextt, which will be launched in the near future.
According to an article published on Forbes titled, "Nextt Is The Social Network For The Near Future" there will soon be a new social media network that focuses on creating actual social interaction. Unlike Facebook, which focuses primarily on the sharing of past occurrences, Nextt is looking to be something completely different.
The article says, "Nextt helps you transform vague ideas about what you would like to do into actual experiences you have with your friends." One of the most important factors to help the network work properly is that it will be private, so that users can suggest ideas to certain people and not others.
"In a very easy, intuitive way, Nextt allows you to not only suggest social ideas to your friends but to also manage the responses and planning details all the way through to the actual event," the article explains,
Justin Maas, vice president of client relations at fishbat, leader of online marketing companies, believes that it will be interesting to see how Nextt will be received by the public. Maas says, "Since there is nothing else like this out there, I believe the it will receive a good public response. A social network that actually promotes social activity might be just what is needed at this time. Making plans can sometimes be frustrating, but with a social network like Nextt, it may not be so difficult anymore."
fishbat is a full-service online marketing firm and social media agency dedicated to connecting all types of businesses with their target audiences in the most effective and efficient way. Through innovative strategies in social media management, search engine optimization (SEO), branding, web design, reputation management and public relations, fishbat promotes a consistent and professional online voice for all of its clients.