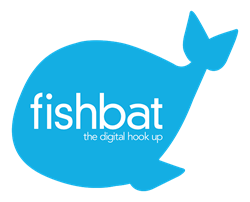 Bohemia, NY (PRWEB) March 05, 2014
fishbat, a leading online marketing company, discusses Twitter's most talked about athletes of the 2014 Winter Olympics.
According to a February 24th article posted on Mashable titled "Sochi Social-Media Recap: Top Moments from Facebook, Twitter," the Olympic judges and tweeters differed in opinion on who should have won gold medals. The article says Twitter is one of the most popular social media sites across the world, and the Olympics are one of the most talked about events of the year. It was no surprise Twitter was flooded with tweets about the Olympics.
The article lists the most popular sports on both Twitter and Facebook, along with the most popular athletes on both of the social media sites. The most popular sport on both Facebook and Twitter was ice hockey. The second most popular sport on Facebook was figure skating, while curling was the second most favorite on Twitter. The most popular athlete on Facebook was snowboarder Shaun White.
The article says there were more than 40 million Olympic-related tweets sent during the games, and "45 million different Facebook users were responsible for a combined 120 million posts, comments and Likes on Facebook."
The five most buzzed about athletes at Sochi were as follows:
1. Mao Asada- Mao Asada is a Japanese figure skater. She is considered to be one of the best figure skaters in the world, but failed to medal after three attempts at Sochi.
2. Yuna Kim- Kim is a South Korean figure skater. She was named the "Queen of Figure Skating" at one point in her career. However, she only came out with 1 silver medal after two events at Sochi.
3. T.J. Oshie- Oshie is the U.S. hockey player who scored the game winning goal in a shootout with Russia. "United States of Oshie" was a trending topic on Twitter for multiple days.
4. Shaun White- White is one of the most decorated U.S. snowboarders in the Olympics. White failed to medal this year which was surprising, especially to the Twittersphere. He was a big trending topic for a few different days.
5. Mark McMorris- McMorris is a top Canadian snowboarder. Though he fell multiple times in the events, he still managed to make the podium for a bronze medal.
Justin Maas, vice president of client relations at fishbat, says the Twitter is a great way for brands to see what people are interested in. "Obviously Sochi was a major event, which gained global recognition and awareness," he says. "Twitter was the best platform to use during the event, not only for fans, but for brands as well. Twitter created its own Olympics page for athletes and other information on the events. Brands should always take advantage of this information. There were many trending topics devoted to the Olympics. Brands that capitalized on these Olympic themed topics probably also performed better in terms of social media presence and online promotions. It's very important for brands to keep abreast of popular events, and use it to their advantage."
fishbat is a full-service digital marketing firm and social media agency dedicated to connecting all types of businesses with their target audiences in the most effective and efficient way. Through innovative strategies in social media management, search engine optimization (SEO), branding, web design, reputation management and public relations, fishbat promotes a consistent and professional online voice for all of its clients.
#####