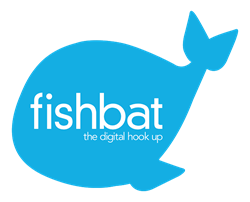 Bohemia, NY (PRWEB) March 19, 2014
fishbat, a leading online marketing firm, explains how Twitter use has impacted television.
According to a March 16th article posted on the Seattle Times titled "Television Becomes A Big Follower Of Twitter," television has changed over the last few years due to Twitter. Twitter is used by a wide variety of people, and has gained an immense amount of popularity due to its simplicity and addictive nature. Television networks have implemented Twitter hashtags and chats when marketing their prime shows to get fans more involved.
As Twitter began to rise in popularity, television shows have created accounts, hash tags, and even spent massive amounts of money trying to promote their programs through Twitter advertising. Television networks have seen the effects Twitter has on retaining viewers along with gaining new ones.
The main objective is to get the show trending on Twitter, the article explains. When something trends on Twitter, it is displayed on the left hand side of a user's homepage. Trending allows shows to get noticed by millions of people in a matter of minutes.
Justin Maas, vice president on client relations at fishbat, an award-winning online marketing firm, says TV has never been more alive due to its integration with Twitter. "It's become a common practice to live tweet events or TV shows," Maas says. "By using a specific hashtag, users can join a conversation with millions of other people. They can express their feelings about a TV show and interact with other fans. It not only boosts awareness for the TV show, but it gets fans engaging with the brand. For TV shows, Twitter is a lifeline. I couldn't imagine TV without it now."
Maas says that television is not the only market that can capitalize on the Twitter addiction. "Twitter is quickly becoming a necessity for all business owners," he says. "Twitter users are quick to talk about their favorite brands, shows, and companies. By creating a Twitter account, a business can interact with its followers instantly. Twitter helps to increase brand awareness and engagement with customers and potential brand activists. Twitter is quickly becoming a marketer's best friend."
fishbat is a full-service digital marketing firm and social media agency dedicated to connecting all types of businesses with their target audiences in the most effective and efficient way. Through innovative strategies in social media management, search engine optimization (SEO), branding, web design, reputation management and public relations, fishbat promotes a consistent and professional online voice for all of its clients.
#####