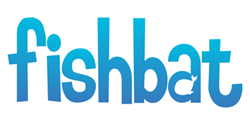 Bohemia, NY (PRWEB) October 27, 2013
fishbat, a Long Island SEO company, responds to an article published by Mashable on October 23rd, which reports that Twitter is now the favored social media network for online shopping, replacing Facebook for the top spot.
According to the Mashable article titled "Twitter Dethrones Facebook as Teens' Favorite Social Network for Shopping," a survey conducted by Piper Jaffray revealed the social media sites teenagers prefer for online shopping. Twitter was the favorite social media site for 26 percent of teenager online shoppers, bypassing Facebook who was favored only by 23 percent of the market.
Although Twitter stole the top spot away from Facebook, its reign as the top social media site for online shopping might be short-lived. The study shows that both Twitter and Facebook actually lost a percentage of the market share when compared with last year. In 2012, Facebook and Twitter had 33 percent and 30 percent of online shoppers respectively.
Facebook and Twitter's losses are contributed to Instagram, which tied Facebook with 23 percent of online shoppers.
Justin Maas, vice president of client relations at Long Island SEO company, fishbat, says that the rise of Twitter and Instagram as mediums for online shopping is important information for retailers. "Based on the trends of recent years, the rise of online shopping through Twitter and Instagram cannot be called a surprise. Teenagers have been moving away from Facebook to other social media networks, like Twitter, Instagram, and Snapchat. For retailers that target the teenage population, this is very important information. Twitter and Instagram advertisements may now have better market penetration than Facebook ads."
Mass believes that the rise of Instagram and Twitter can be attributed to Facebook not being 'cool' anymore. "The fact is that kids do not want to use the same social media networks as their parents. Facebook is the veteran of the social media sites, and is no longer the cool new thing that every teenager has to have. In the teenage audience, social media popularity comes in waves. Just as MySpace lost users to Facebook, Facebook is now being picked apart by the new wave of social media networks."
fishbat, Inc. is a full-service digital marketing and social media agency dedicated to connecting all types of businesses with their target audiences in the most effective and efficient way. Through innovative strategies in social media management, search engine optimization (SEO), branding, web design, reputation management and public relations, fishbat promotes a consistent and professional online voice for all of its clients.