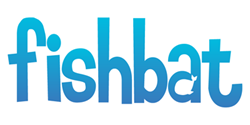 Bohemia, NY (PRWEB) November 02, 2013
Leading Long Island SEO company, fishbat, responds to an article published on Mashable regarding Facebook now collecting data on your cursor movements.
According to an October 30th article published on Mashable titled, "Report: Facebook Is Collecting Data on Your Cursor Movements," Facebook is starting to use new technology that can track a users' cursor movements and activity on the site. As stated in the article, "The technology can supposedly determine where a user is hovering his or her cursor on the screen, meaning it could be used to determine the most appropriate places for advertisements. The technology also tracks whether Facebook's mobile users can see their News Feed at any particular time from their smartphone."
As of now, Facebook is just experimenting with the new technology, but it will be deciding within months whether to continue with the data collection or not.
Justin Maas, vice president of client relations at Long Island SEO company fishbat believes that this new technology could be very helpful for advertising on the site. "If this technology can help Facebook place advertisements where they are more likely to be seen without being obnoxious and overwhelming to a user's News Feed, it could be very beneficial to companies who choose to advertise on the site," Maas says.
"Advertisements would be better received by people if they are in a more convenient location."
Maas says that Facebook already provides many ways to target users on Facebook. This newest idea can further help online marketers create more personalized ads and place them were people will click.
fishbat, Inc. is a full-service online marketing firm and social media agency dedicated to connecting all types of businesses with their target audiences in the most effective and efficient way. Through innovative strategies in social media management, search engine optimization (SEO), branding, web design, reputation management and public relations, fishbat promotes a consistent and professional online voice for all of its clients.