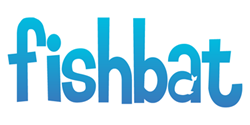 Bohemia, NY (PRWEB) November 24, 2013
fishbat, a prominent full-service digital marketing and social media agency, launches its meticulously designed blogger outreach program, which employs the growing influence of blogger communities over the mind space of potential consumers.
fishbat is motivated to expand its clientele's online presence through a mixture of effective online marketing techniques while incorporating the blogger outreach program and in-house blogging services as well.
The outreach program acquires links from high-ranking bloggers and blog sites. By facilitating in getting the products reviewed by industry-specific blog writers, fishbat is able to forge long lasting relationships with these prominent bloggers while developing strong links for the brand's content. The outreach program is complemented by the in-house blogging services that take a personal and customizable approach by creating effectual content by the in-house experts. This program delivers controlled blog content, keyword optimization and saturation, blogs on client websites – all these by experienced bloggers.
Justin Maas, vice president of client relations at fishbat, a leading Long Island marketing company, comments on the new program. "fishbat ensures appropriate brand representation of its clients on blog websites in relevant industry blogs," he says. "We help our clients to locate and build a strong bond with bloggers to address your target demographic to garner unbiased and effective appraisal of your services and products. People trust bloggers to give them sound advice. We form that bond to get your business the positive response you deserve."
fishbat is a full-service digital marketing and social media agency dedicated to connect diverse verticals of industries with their target audience and help them establish a successful brand in the most effective and efficient way. fishbat strives to raise awareness about the brand and strengthen its corporate image through innovative strategies in social media management, search engine optimization (SEO), branding, web design, reputation management, and public relations. fishbat promotes a consistent and professional online voice for all of its clients. The agency now represents Fortune 500 companies and employs the brightest digital minds in the industry.