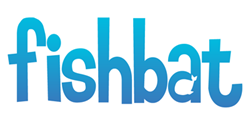 Bohemia, NY (PRWEB) December 21, 2013
fishbat, a leader in Long Island advertising agencies comments on an article published by CNN on December 15th, which reports that Qantas is using social media, mostly Instagram, with GPS technology to find out what customers like and dislike during their flights.
According to the CNN article titled, "From tweets to GPS tracking: How airlines are getting to know you better," Qantas is using the technology from a start-up company in Australia called Local Measure in order to locate customers and monitor complaints or compliments through social media.
Through the use of this technology, the article says Qantas was able to pinpoint the location of their ten airport lounges and monitor customer experience. For example, one customer posted a picture of the cereals at the lounge, noting that his favorite cereal wasn't offered. By using this technology, the airline knew that it was a cereal that customers would like, and the next time the customer flew with Qantas, the cereal would be ready for him.
The article says this technology also gives Qantas employees a chance to respond in real time. If there are problems in the lounges, the employees can fix it immediately, making the experience go from negative to positive before the customers leave.
Justin Maas, vice president of client relations at fishbat, a leader in Long Island advertising agencies, says that this technology allows companies to understand how consumers think and what they want. "One of the goals of any company is to make your consumer is happy, and by using this technology, you can learn about what's going through the consumer's mind. It's also a great form of customer service. A lot of people post how they feel about a company on social media, especially if they are too shy to tell the company themselves. Looking through these forms of social media provides the company with insight into customer habits and likes."
fishbat is a full-service digital marketing firm and social media agency dedicated to connecting all types of businesses with their target audiences in the most effective and efficient way. Through innovative strategies in social media management, search engine optimization (SEO), branding, web design, reputation management and public relations, fishbat promotes a consistent and professional online voice for all of its clients.
#####