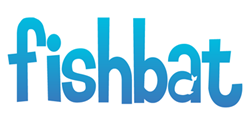 Bohemia, NY (PRWEB) January 15, 2014
fishbat, a leading Long Island SEO firm, responds to an article published by Mashable on January 13, which reports that a new social network, We Heart It, is gaining popularity and taking advantage of users leaving Facebook.
According to the Mashable article titled "Why We Heart It Could Be The Next Big Social Network," We Heart It has been rising in popularity with social media users under the age of 24. Like Tumblr, the article says We Heart It is beginning to form a strong identity in the digital world.
A small start up with only 18 employees, We Heart It, is a more like an artsy Pinterest, the article explains. It tailors its content to be more "positive and inspirational," with pictures and quotes that match this mindset. In order to keep a positive impact on the site, a commenting feature is disabled. Users can only "heart" a picture, which is the same concept as sharing.
The article says We Heart It's current goal is to gather young, teenage social media users who recently left Facebook, and get them to join their social network. We Heart It now has 25 million users, over 80 percent of which is under the age of 24.
Justin Maas, vice president of client relations at Long Island SEO firm fishbat, believes that this network has a lot of potential. "This site has the ability to take over the teenage market," he says. "It's a relatively new network with a positive outlook. I think it's great that it tries to avoid cyber bullying by not having comments on pictures. Due to its growing user base, We Heart It could soon turn into another advertising Mecca for online marketers. This is definitely one network that brands and marketers should keep an eye on."
fishbat is a full-service digital marketing firm and social media agency dedicated to connecting all types of businesses with their target audiences in the most effective and efficient way. Through innovative strategies in social media management, search engine optimization (SEO), branding, web design, reputation management and public relations, fishbat promotes a consistent and professional online voice for all of its clients.