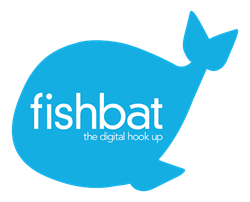 Bohemia, NY (PRWEB) February 10, 2014
fishbat, a leading Long Island SEO company, discusses the significance of LinkedIn's latest acquisition of Bright.com and how it can help LinkedIn become a more powerful resource for business professionals.
According to a February 7th article from Tech Crunch titled "LinkedIn Snatches Up Data Savvy Job Search Startup Bright.com For $120M, In Its Largest Acquisition To Date," LinkedIn has beat its estimates of its fourth quarter earnings report after it announced to purchase Bright.com, a successful job search startup. The article says LinkedIn will be closing out the startup company in late February.
The business networking platform has increased its spending over the last two years as it acquires these small startup companies. By purchasing small competing companies, LinkedIn is showing that it's a powerful player in the industry. The article says the network has spent over $300 million in acquisitions over the past couple of years.
Justin Maas, the vice president of client relations at leading online marketing company fishbat, says LinkedIn's acquisition of Bright.com could potentially set them above the competition. "Not only has LinkedIn shown its power by buying out this startup, but it is also strengthening its platform and building up its reputation as a leading tool for job seekers," Maas says. "Just about 70 percent of users are 25-27 years old and looking for a professional job."
Maas says LinkedIn is also not a company to be ignored for B2B marketing. "LinkedIn is one of the best resources for professionals," he explains. "Sometimes it can be hard to foster relationships with other business owners. However, with a plethora of professionals using the platform, LinkedIn is the perfect place to start a conversation. From contacts to content, LinkedIn is a place you can market yourself on a professional level. If your business is looking to make connections with other business owners, LinkedIn should be a part of your online marketing plan."
fishbat is a full-service digital marketing firm and social media agency dedicated to connecting all types of businesses with their target audiences in the most effective and efficient way. Through innovative strategies in social media management, search engine optimization (SEO), branding, web design, reputation management and public relations, fishbat promotes a consistent and professional online voice for all of its clients.