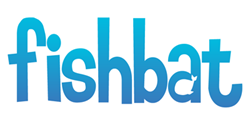 Bohemia, NY (PRWEB) November 17, 2013
fishbat, a Long Island SEO company, responds to an article published by Forbes on November 14th, which reports that social media can be used to predict the sales of the PS4 and Xbox One.
According to the Forbes article titled "PS4 vs. Xbox One: Winner Emerges Via Social Media Analysis," gamers are eagerly awaiting the next generation of video game consoles, featuring Microsoft's Xbox One and Sony's PlayStation 4. However, it is unclear which of the two technology behemoths will be victorious in the sales department after launch.
Using SAP Social Media Analytics by NetBase, a tool that seeks out and catalogs massive amounts of unorganized social media data, Forbes was able to find some interesting statistics about the upcoming video game consoles.
In the category of total social mentions over the last three months, the PlayStation 4 has smoked the Xbox One, with 1,100,327 mentions to the Xbox One's 559,850. When SAP Social Media Analytics is used to sort by total positive mentions the gap between the two consoles grows wider. The PS4 has had 281,728 (69.8 percent) positive mentions, while the Xbox One only received 121,736 positive mentions, or 30.2 percent of the market share.
In addition, a search was done to find words associated with the two consoles. The worst most associated with the PS4's are power and hardware related, whereas the Xbox One was most associated to the word "weaker." The article concludes that social media metrics suggest the PlayStation 4 will outsell the Xbox One in the launch window.
Justin Maas, vice president of client relations at Long Island SEO company fishbat, believes that social media is a great tool to predict how certain products are going to sell compared to their competitors. "Social media is a terrific medium to use as the basis of sales predictions," he says. "The fact is, if people are looking forward to something, they talk about it. This is especially true in the case of the PS4 and Xbox One, as both are targeting a young, tech-savvy audience who are likely to be using social media."
Maas believes that as social media and the Internet continue to grow, social media analyses will become a prominent marketing metric. "The problem with using social media to predict sales or votes is that large groups of people are not on social networks," Mass says. "Take, for example, presidential elections. In 2012, social media analyses had Barack Obama winning by a much larger margin than he actually did. This is because an overwhelming population of the Republican voter base is not talking on social media. However, as social media grows, social media analyses will become an even more popular method of sales prediction."
fishbat is a full-service online marketing company and social media agency dedicated to connecting all types of businesses with their target audiences in the most effective and efficient way. Through innovative strategies in social media management, search engine optimization (SEO), branding, web design, reputation management and public relations, fishbat promotes a consistent and professional online voice for all of its clients.