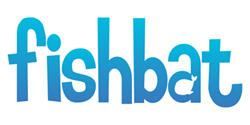 Bohemia, NY (PRWEB) September 17, 2013
Internet marketing company fishbat discusses an article published on Quartz, which details why it may be time for social media managers to find a new job title.
According to a September 12th article published on Quartz titled, "RIP, Social Media Managers – Tweeting is Everyone's Job Now," social media is being integrated into more and more jobs, leaving the need for social media managers in question. The article states that, "jobs with social media in the title grew by 50 percent over the last year, a much slower rate than in the recent past. Meanwhile, jobs that mention social media in the description, but not in the title gained 89 percent." The article also says that jobs including Twitter in the title fell over 20 percent.
However, despite the decline in social media specific job titles, there is still a major need for these skills in the business community. According to the article, there are "13 times as many jobs that include work connecting and sharing via the growing array of social media outlets" and there is "an increased demand for social savvy candidates across the business – from human resources to product to customer service."
Just Maas, vice president of client relations at Internet marketing company fishbat, believes that there is still a major need for social media managers and the skills that they possess.
"Despite the title they possess, social media managers are very valuable assets to many companies because of the skills and knowledge they have," he says. "Sure, everyone can tweet, but it takes intuition and training to properly utilize social media sites in a business manner. People who are just familiar with social media may not know the difference between using social media for fun and using social media to help grow a business. And believe it or not, the difference does matter."
Maas says social media managers have researched the most effective ways to post content and the times that draw the most engagement. "It's more like a science, and instead of getting rid of these titles or positions, it would be more beneficial to add more of these jobs."
fishbat, Inc. is a full-service online marketing firm and social media agency dedicated to connecting all types of businesses with their target audiences in the most effective and efficient way. Through innovative strategies in social media management, search engine optimization (SEO), branding, web design, reputation management and public relations, fishbat promotes a consistent and professional online voice for all of its clients.
#####