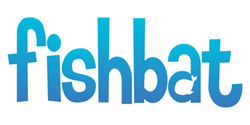 Bohemia, NY (PRWEB) December 11, 2013
fishbat, a Long Island web design company, responds to an article published by Mashable on December 6th, which discusses Starbucks' new "Tweet-a-Coffee" campaign and its impact on social media marketing.
According to the Mashable article titled "Starbucks 'Tweet-a-Coffee' Campaign Prompted $180,000 in Purchases," the Starbucks Tweet-a-Coffee program has led to around $180,000 in purchases since its launch in late October. This information comes from a research firm called Keyhole, which tracked every tweet including the Twitter handle '@tweetacoffee' for the last few months. The article says Keyhole's $180,000 sales estimate is based on 27,000 fans that have used the program with 34 percent of users making multiple purchases.
While $180,000 is undoubtedly a respectable return, considering the low startup cost, Tweet-a-Coffee may ultimately have a small user base. Of the $180,000 in purchases, 32 percent were made on the first day the service became available. This seems to suggest that users view the program as a novelty, as the return business rate is very low.
Still, the article says Starbucks will likely keep the service open for the long haul as it is gaining much more than gift card sales from Tweet-a-Coffee. In order to send Starbucks gift cards, Twitter users must link their Twitter account, Starbucks account, and credit card together. The article says Starbucks will be able to use this information to see what topics and products interest its individual customers, and advertise accordingly.
Justin Maas, vice president of client relations at Long Island web design company fishbat, says that Starbucks Tweet-a-coffee program is an example of how companies can create sales on social media platforms. "Tweet-a-coffee may never become a money printer for Starbucks, but it is a novel idea that has been embraced by Twitter users. The fact of the matter is that Starbucks created $180,000 in sales that it might not have had otherwise, and that number will only continue to rise going into the holiday season. When you take into account the consumer knowledge gained, it's hard to find a fault in Starbucks implementation of Tweet-a-Coffee."
fishbat is a full-service online marketing company and social media agency dedicated to connecting all types of businesses with their target audiences in the most effective and efficient way. Through innovative strategies in social media management, search engine optimization (SEO), branding, web design, reputation management and public relations, fishbat promotes a consistent and professional online voice for all of its clients.
#####