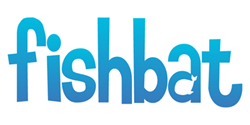 Bohemia, NY (PRWEB) January 05, 2014
fishbat, a leading Long Island web design company, responds to an article published by Mashable on January 3, which reveals that mobile advertising is projected to increase in 2014.
According to the Mashable article titled, "Mobile Advertising Projected to Increase 64% in 2014," mobile advertising spending has skyrocketed from $1.2 billion in 2012 to $3 billion in 2013. The article even projects that mobile advertising spending will reach up to $4.3 billion this year.
Due to the Internet's expansion in the past five years and the popularity of social media, the article says mobile advertising and native advertising have increased substantially. Native advertising is the term used to describe a type of electronic advertising, which uses the user's web experience to attract attention. Marketers in 2014 are projected to spend close to $47.6 billion on online advertising, and $13.1 billion of that on mobile marketing alone. Research shows that people spend approximately 17 percent of their time using social media on their mobile device. It is because of this rising statistic that social media marketing and mobile advertising will continue to increase in popularity over the next few years.
Justin Maas, vice president of client relations at Long Island web design company fishbat, believes that mobile advertising will undoubtedly become a leading tool for marketers. "With the world having more of a mobile presence due to smartphones, this form of advertising is extremely necessary in order to expand business," he says. "People are no longer confined to their desktop computers and laptops. Mobile versions of websites and social media apps allow people to stay connected on the go. The best place to reach consumers is through their phones, now more than ever. Mobile advertising will continue to grow steadily in the coming years."
fishbat is a full-service digital marketing firm and social media agency dedicated to connecting all types of businesses with their target audiences in the most effective and efficient way. Through innovative strategies in social media management, search engine optimization (SEO), branding, web design, reputation management and public relations, fishbat promotes a consistent and professional online voice for all of its clients.
#####