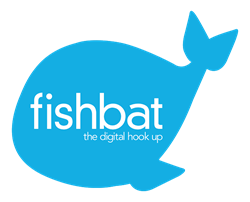 Brands that do not take advantage of this versatile platform could really be hindering their marketing strategy.
Bohemia, NY (PRWEB) January 28, 2014
fishbat, a leading Long Island web design firm, discusses the significance of Instagram in 2014 and how it can benefit brands.
According to an article published on January 21st by Digital Trends titled "Instagram is growing faster than Twitter, Facebook, and Pinterest combined," Instagram, a smartphone app that allows users to share photos and small video clips, grew 23 percent in 2013. The article says this 23 percent increase was the largest of any social network last year.
The article points out that while Facebook experienced a -3 percent growth, its acquisition of Instagram seems to have paid off. While Instagram had the biggest growth overall, Facebook reigns as king with the most active accounts. The article also says Instagram was one of the top 10 mobile apps downloaded last year. Instagram ranked at No. 8, whereas its parent company, Facebook, ranked No. 1 and Facebook Messenger ranked No. 4.
Justin Maas, vice president of client relations at fishbat, says that Instagram offers a unique experience for both business and personal use. "Users can take pictures of anything and share them with friends and family," he says. "Businesses can post pictures or videos of promotional products and special offers. It allows businesses to create interactive, highly shareable graphics that consumers will want to interact with. It's a great source for advertising because it's backed by Facebook, the social media advertising king, and it is the fastest growing app on the market."
Maas encourages brands with visual content to be active on Instagram. "Instagram is growing rapidly and presents itself as a blossoming platform," he says. "Brands that do not take advantage of this versatile platform could really be hindering their marketing strategy."
fishbat is a full-service digital marketing firm and social media agency dedicated to connecting all types of businesses with their target audiences in the most effective and efficient way. Through innovative strategies in social media management, search engine optimization (SEO), branding, web design, reputation management and public relations, fishbat promotes a consistent and professional online voice for all of its clients.
#####