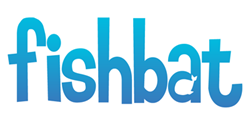 Bohemia, NY (PRWEB) October 03, 2013
Social media agency fishbat comments on an article published by MSNBC regarding the shutdown of all government related social media accounts due to the federal stalemate.
According to an October 1st MSNBC article titled, "Government websites, Twitter feeds go dark," governmental agencies tweeted one last time before shutting off their social media accounts and websites on Tuesday after the federal government shut down. The shutdown, which has the potential to could spook investors and dismantle the recovering, has also affected social media campaigns. Popular governmental social media accounts like NASA and the Mars Curiosity Rover have "gone dark."
The article says many federal government websites are also shut down. "Visits to many government websites returned messages saying the sites were not available due to a lapse in federal funding," the article explains. Some of these include the Library of Congress, Department of Education and NASA.
Justin Maas, vice president of client relations at social media agency fishbat, says the government shutdown of these social accounts could have serious consequences for those agencies. "NASA, which has a large number of followers, could suffer from this shutdown," Maas explains. "When social media accounts are not continuously updated, people tend to unfollow. Instead of closing down these social accounts, the government should have utilized them to post relevant information about the stalemate in Congress."
Maas says social media is a great way of communicating news in a timely fashion. "Social media, especially Twitter, allows accounts to publish real time news updates," he says. "We hope the situation gets resolved as soon as possible."
fishbat, Inc. is a full-service online marketing firm and social media agency dedicated to connecting all types of businesses with their target audiences in the most effective and efficient way. Through innovative strategies in social media management, search engine optimization (SEO), branding, web design, reputation management and public relations, fishbat promotes a consistent and professional online voice for all of its clients.