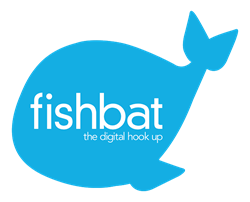 Bohemia, NY (PRWEB) March 24, 2014
fishbat, an award winning online marketing firm, explains three online marketing tips small businesses can do in 1 minute.
Following a March 12th article posted by Forbes titled "7 Killer Online Marketing Tactics That Take A Minute Or Less," small business owners do not have the time to act as full time marketers, yet marketing is extremely important for many small companies.
Justin Maas, vice president of client relations at fishbat, an award winning online marketing firm, explains that small business owners have a lot on their plate. "A lot of the time small business owners act as the company's accountant, human resource representative, financial planner, hiring manager, and last, but certainly not least, the marketer. With all of this on his or her plate, it is obvious that hours cannot be spent each day on promoting the business."
The article reveals a few online marketing tips small business owners can accomplish in 1 minute:
1. Use Portent's Content Idea Generator. "You can write the best content, but if people don't click it, they don't read it. Portent's Content Idea Generator is a great application for coming up with headlines that stand out from the rest," says Maas.
2. Original content reaches a far greater audience than previously written content. "While one might be inclined to share previously written content, the best way for a post to go viral is for it to be original. Ideas for posts can be taken from other posts, but an original take on the subject will get the most attention," explains Maas. "Doing so doesn't necessarily mean writing a full length blog. A quick opinion on the article can be done in a minute or two."
3. Reuse an old blog on social media. "Repurposing an old blog post for social media is a quick way to get content to your followers. It is a great way to reach people who haven't seen it already and, assuming its good, will be welcomed by those who have already seen it," says Maas.
fishbat is a full-service digital marketing firm and social media agency dedicated to connecting all types of businesses with their target audiences in the most effective and efficient way. Through innovative strategies in social media management, search engine optimization (SEO), branding, web design, reputation management and public relations, fishbat promotes a consistent and professional online voice for all of its clients.
#####